Flying High: Air India order of 470 Planes Create Golden Pathways for aspiring Pilots, AME, Aeronautical & Cabin Crew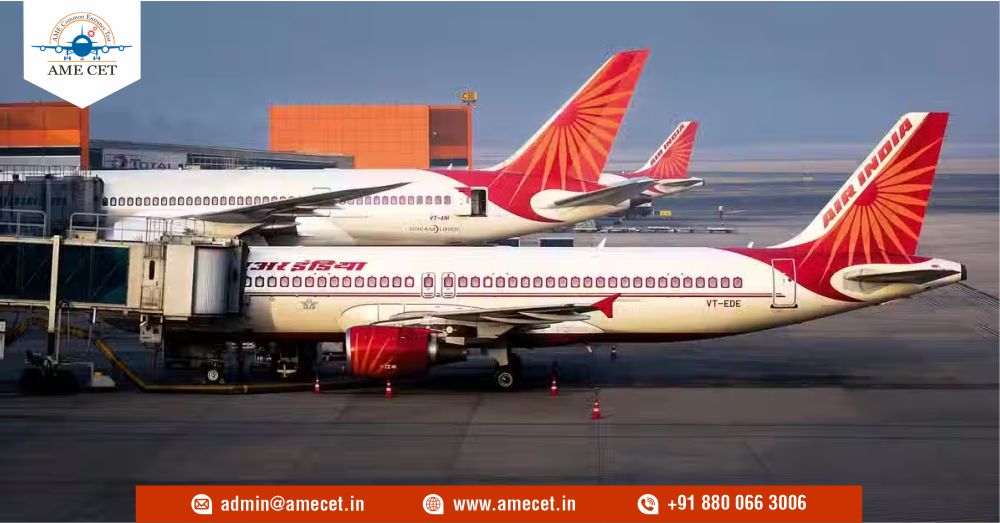 Air India's recent order for 470 new aircraft has sparked excitement among aspiring pilots,aircraft maintenance engineers (AMEs), aeronautical enthusiasts, and cabin crew. The fleet expansion promises a sea of opportunities for students looking to soar in the aviation industry.
With a mix of 250 airbus aircraft and 220 boeing jets, Air India's fleet will be at the forefront of aviation technology. For those with dreams of becoming pilots, this momentous order offers the chance to command state-of-the-art flying machines and navigate the skies with confidence.
"I can't wait to fly one of those advanced aircraft. Air India's order is a dream come true for aspiring pilots like me," said Rohan, a student with dreams of becoming a pilot.
AMEs and aeronautical students also have reason to celebrate, as the modern fleet requires skilled professionals to keep it in optimal condition. The order includes a variety of aircraft, such as A350s, Boeing 787 Dreamliners, and more, presenting ample opportunities for AMEs to shine in their roles.
"As an aspiring ame, Air India's order opens up a world of possibilities for my career. I'm eager to contribute to the maintenance of these cutting-edge aircraft," said Nidhi, a passionate student in the field of aircraft maintenance engineering.
Cabin crew members will have the chance to welcome passengers from diverse cultures on board. The extensive fleet is set to create countless opportunities for cabin crew members to explore the world while delivering exceptional customer service.
"My dream of being a cabin crew member is getting closer to reality. Air India's order of 470 planes is a dream come true," expressed Riya, an aspiring cabin crew member.
The fleet expansion is not only beneficial for aspiring aviation professionals but also for the aviation industry as a whole. The demand for skilled pilots, AMEs, aeronautical engineers, and cabin crew will create thousands of job opportunities, boosting the nation's economy and the aviation sector.
Aviation training institutes across the country are gearing up to meet this demand, providing specialized training programs to prepare the next generation of aviation professionals for a rewarding career.
The Indian government commends Air India's strategic move, recognizing its potential to strengthen the country's position in the global aviation market and enhance international connectivity and trade opportunities.
As Air India's fleet renewal and expansion program takes flight, aspiring pilots, AMEs, aeronautical professionals, and cabin crew are on the brink of a new era in the skies. The golden opportunities that await them will pave the way for a thriving future in the aviation world, bringing their dreams of flying high to fruition.
Impact on Students
Air India's order of 470 planes will create ample job opportunities for aspiring pilots, AMEs, aeronautical professionals, and cabin crew.
The diverse range of aircraft in the order will provide students with specialized learning opportunities in different areas of aviation.
The aviation industry's growth, fueled by the fleet expansion, will contribute to economic development and job creation.
Air India's ambitious plans will instill confidence in the industry's future, motivating more students to pursue careers in aviation.