Major Opportunity for Aspiring Aviators: Air India and IndiGo Set to Import 970 Aircraft, Spurring Growth in the Indian Aviation Sector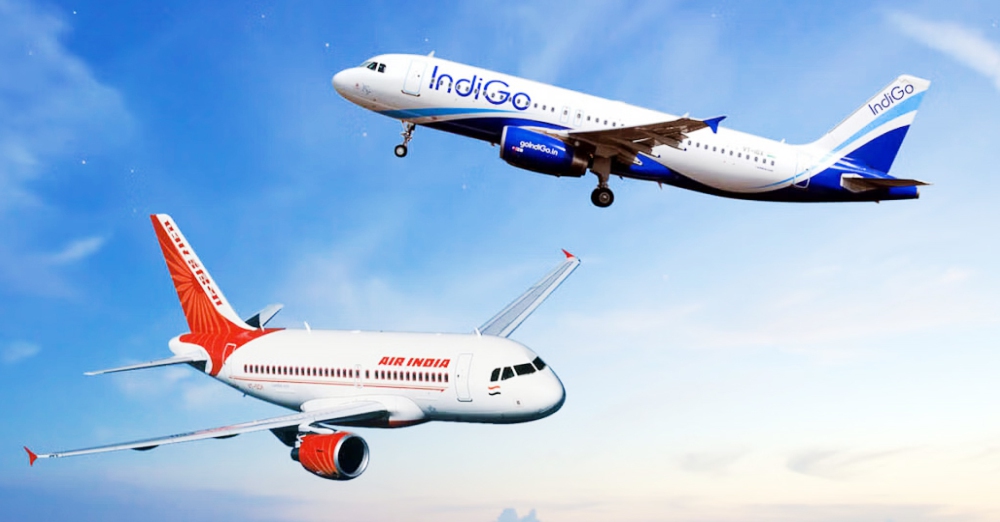 In a significant development for the Indian aviation industry, the Directorate General of Civil Aviation (DGCA) has given its in-principle approval for Air India and IndiGo to import a total of 970 aircraft. As part of their ambitious expansion plans, Air India and IndiGo have placed massive aircraft orders that will transform their fleets and enhance their capabilities to cater to growing air travel demand.
According to Minister of State for Civil Aviation VK Singh, "Air India's acquisition includes 210 planes from the A320 neo family, 140 from the B737 family, and 40 from the A350 family. Additionally, the airline will purchase 50 B737-8s, 20 B787-9s, and 10 B777-9s."
IndiGo's ambitious order comprises 500 aircraft from the A320 neo family, making it one of the largest aircraft acquisitions by any airline.
This news comes as a major opportunity for aspiring aviators and aviation students in India. With the addition of these new aircraft, Air India and IndiGo are expected to increase their capacity and offer more flight routes, thereby creating numerous job openings for pilots, cabin crew, and maintenance personnel.
It's important to note that the approval is in-principle, and there are still various formalities and safety regulations to be fulfilled before the aircraft can be imported and put into service. Both airlines will closely work with regulatory authorities and aircraft manufacturers to ensure a smooth and successful acquisition process.
Impact on students
Increased job opportunities for aviation students in piloting, cabin crew, and maintenance roles.
Access to advanced training programs and exposure to modern aviation technologies.
Positive industry sentiment and confidence, encouraging more students to pursue aviation careers.
Networking opportunities with industry professionals and potential employers, enhancing career prospects.