Turkish Airlines Takes Flight Path to Australia: Exciting Opportunity for Aviation Enthusiasts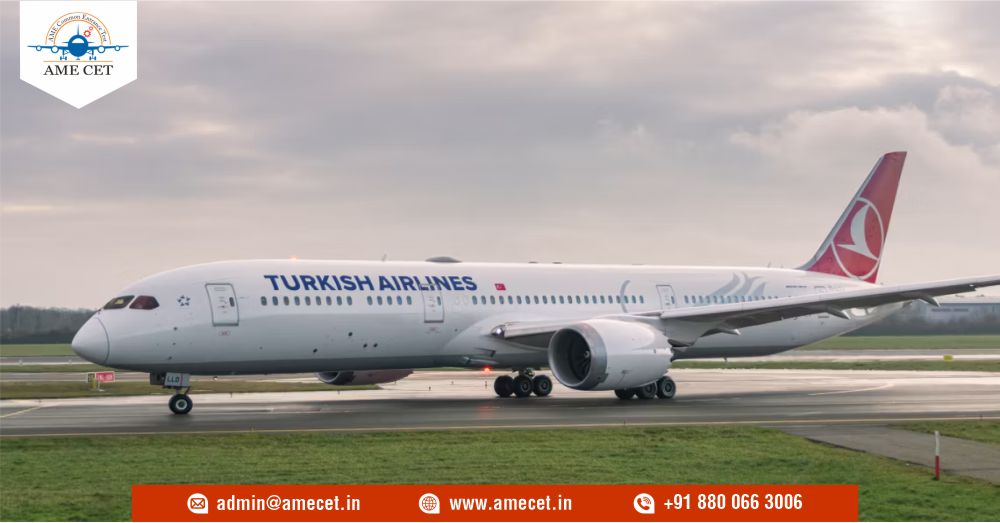 Turkish Airlines Plans to Fly to Australia
Turkish Airlines has big plans to offer flights to Sydney and Melbourne, Australia. They have applied to the Australian Transport Minister to start these flights, which could begin by the end of this year if approved.
Benefits for Aspiring Aviation Students:
Increased Opportunities: Turkish Airlines' expansion to Australia means more job opportunities for aviation enthusiasts, including pilots, cabin crew, and ground staff.

Route Development: The airline's decision to enter the Australian market may lead to the development of new routes and connectivity options, making travel more accessible.

Fleet Expansion: Turkish Airlines plans to use Boeing 787 Dreamliners for these long-haul flights. This showcases the importance of modern aircraft in the aviation industry, which students can learn about and potentially work on.

Growth Potential: The airline's goal to increase frequencies to daily flights in the future means sustained growth in the aviation sector, potentially creating stable career prospects for students.

Global Opportunities: As the aviation industry expands, there are increased chances for international exposure and the possibility of working on diverse routes worldwide.

Industry Competition: The entry of Turkish Airlines into the Australian market could stimulate healthy competition, which can lead to improved services and benefits for passengers and employees alike.
Turkish Airlines' plans to fly to Australia can open doors for students interested in pursuing a career in aviation, offering them a broader range of opportunities and experiences in this dynamic industry.