Emirates and SriLankan Airlines Form Aviation Partnership for Exciting Opportunities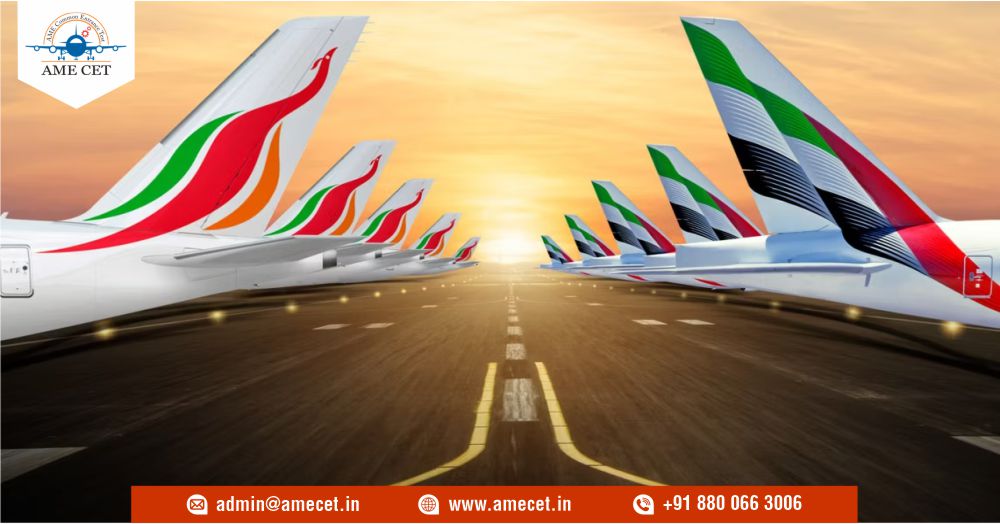 Emirates and SriLankan airlines Join Forces for Better Flights
Emirates and SriLankan Airlines have teamed up to make travel easier. This partnership means passengers can reach more destinations in Asia and the Middle East with a single ticket.
Benefits for Aspiring Aviation Students:
Expanded Routes: This collaboration opens up new routes and destinations, allowing aspiring aviation professionals to explore a wider range of places as part of their training or work.

Enhanced Connectivity: The partnership provides seamless connections through Dubai and Colombo, making it simpler for students to plan and execute flights with multiple stops.

Baggage Convenience: The convenience of baggage transfers means less hassle for passengers and students handling luggage.

Career Opportunities: As airlines expand their networks, there are more opportunities for students to join the aviation sector, whether as pilots, cabin crew, or in other roles.

Tourism Growth: The partnership supports tourism growth in Sri Lanka and other destinations, potentially leading to increased demand for aviation services and professionals.

International Exposure: Students aspiring to work in the aviation industry can gain international exposure and experience by being part of airlines that have extensive global networks.
This collaboration between Emirates and SriLankan Airlines not only benefits passengers but also offers advantages to those looking to pursue a career in aviation. It showcases how partnerships in the aviation industry can create opportunities and simplify travel for everyone involved.