Akasa Air Takes Flight Towards Global Goals: Adds 20th Aircraft to Fleet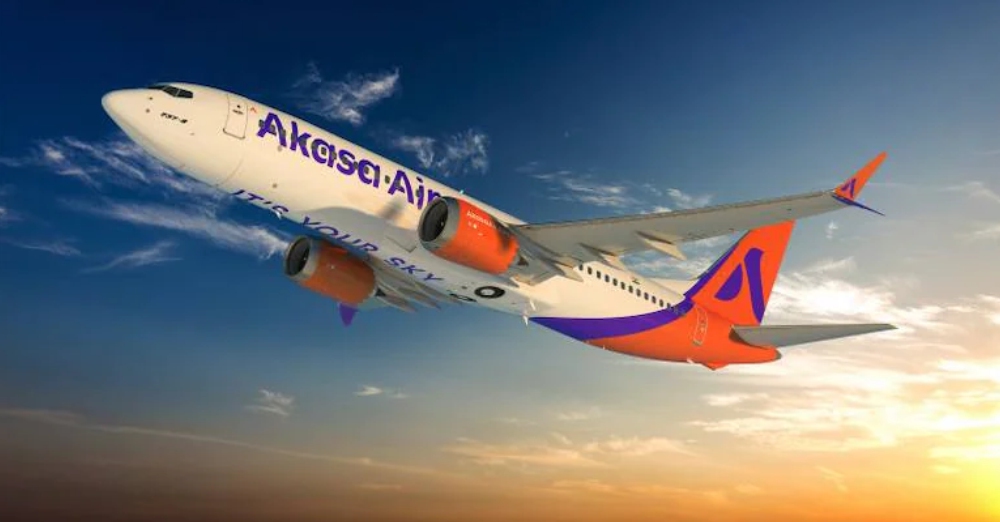 Akasa Air has exciting news! They recently added their 20th aircraft to their fleet, which means they can now fly to other countries.
To be allowed to fly internationally, airlines need to have at least 20 planes in their fleet. Akasa Air met this requirement and can now expand their flights beyond their own country.
For students who are interested in joining the aviation sector, this news is great for a few reasons:
More Opportunities: With Akasa Air's expansion, there will be more job openings for people who want to work in aviation. They might need pilots, flight attendants, engineers, and other staff to help with these new international flights.

Learning from the Best: Since Akasa Air is the first in Asia to have the new boeing 737 MAX, students who join them can learn about and work on the latest and most advanced aircraft technology.

Global Experience: Working with an airline that operates internationally can give students a chance to travel to different countries and learn about different cultures. It's like getting paid to explore the world!

Career Growth: As Akasa Air expands, it could lead to more promotions and career growth opportunities for employees. Students who start with them might have a chance to climb the career ladder as the company grows.

Inspiration for Innovation: This news might inspire students to come up with new ideas and innovations in the aviation industry. They could be part of making air travel even better and more efficient in the future.
Overall, Akasa Air's growth means more exciting prospects for students who dream of being part of the aviation world. It's a chance to learn, grow, and contribute to an industry that connects people and places all around the globe.